2021-06-27 GreatAlbum Update for Pioneer Incubator
Submission
KPI: results
MPV2 launched:  35% of 100%
Google photos imported via API: 3074 of 4000
Users+waiting list:  1061 of 2000
What are you building, in a sentence?
GreatAlbum helps you consolidate & organize your photos/videos across services/devices to share and relive experiences with family & friends
Here's what you planned to do this week:
⏭️Beta6 sprint 50% done
🎨GreatAlbum blog site redesign implemented
🎨GreatAlbum app site redesign 67%
📸Media recognition engine 50% done
⏭️Beta7 Sprint Objectives and Roadmap refined
📽️Demo video v5
📰1 Blog post
What did you accomplish this week? Did you do everything you planned?
What do you want to have done by the end of next week?
⏭️Beta6 sprint 75% done
🎨GreatAlbum app site redesign 100%
📸Media recognition engine 50% done
📽️Demo video v5
📰1 Blog post
What would you like feedback on from the community?
Project website
Which of these best describes the stage of your project?
Privately testing with users
KPI Dashboards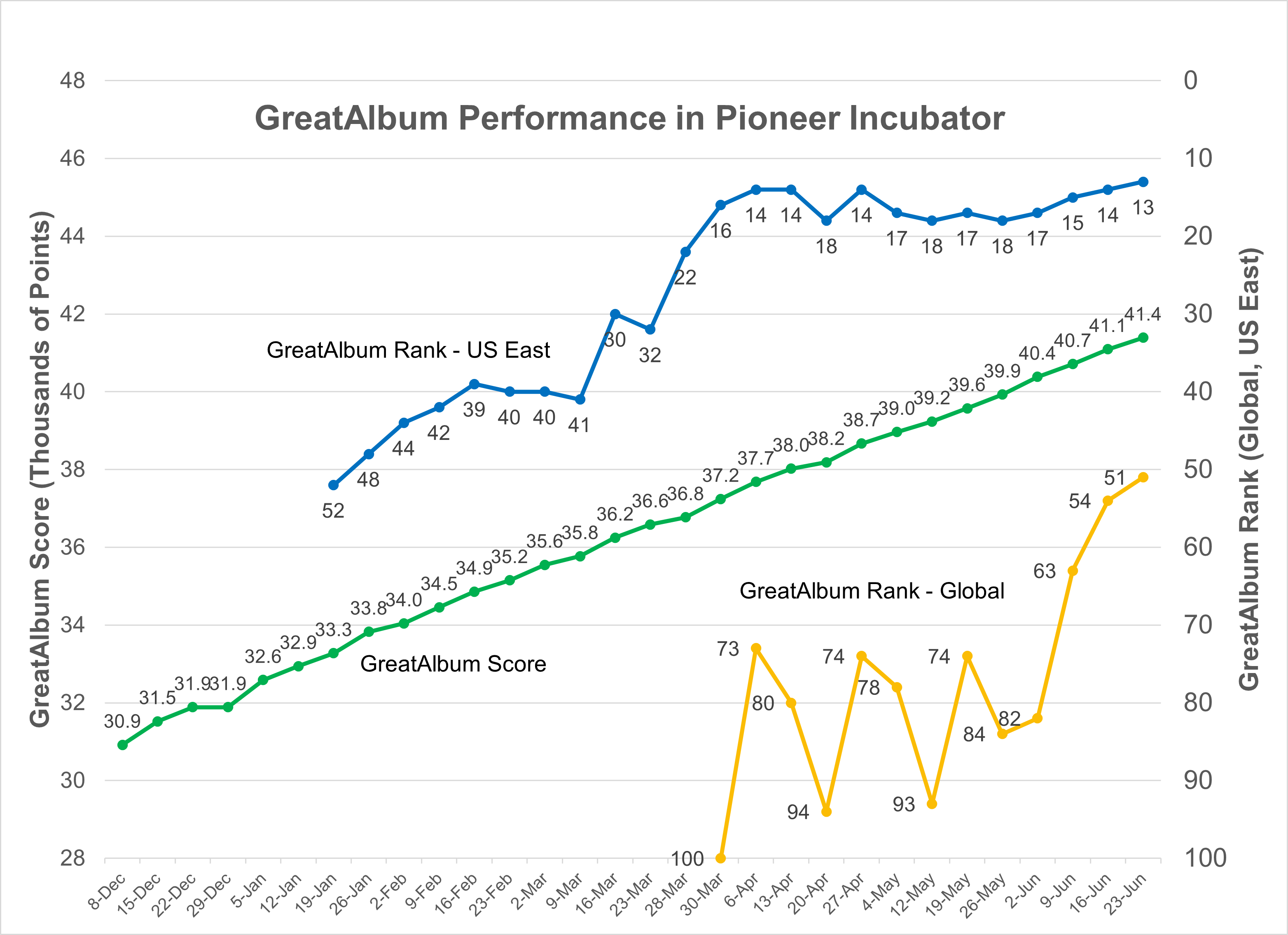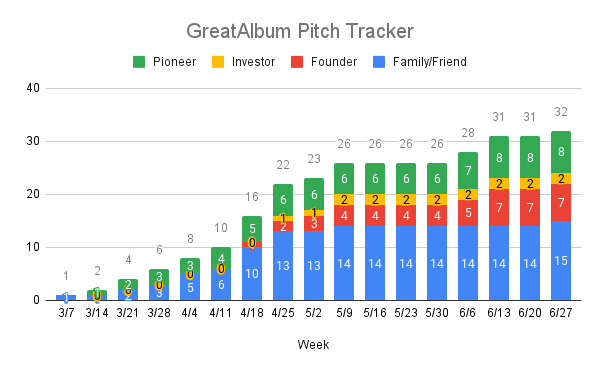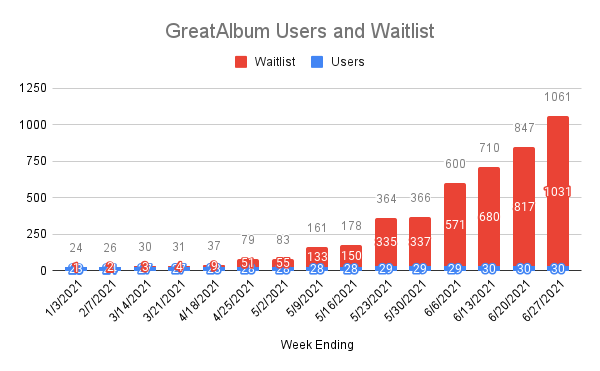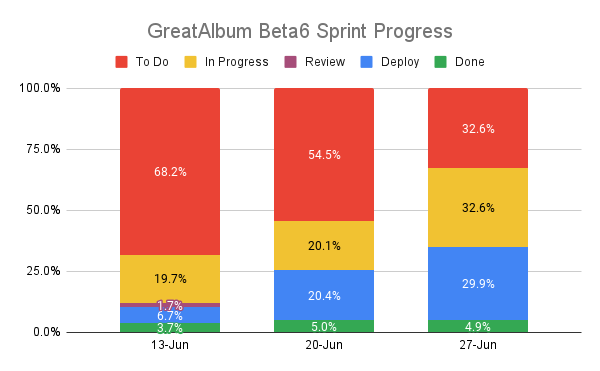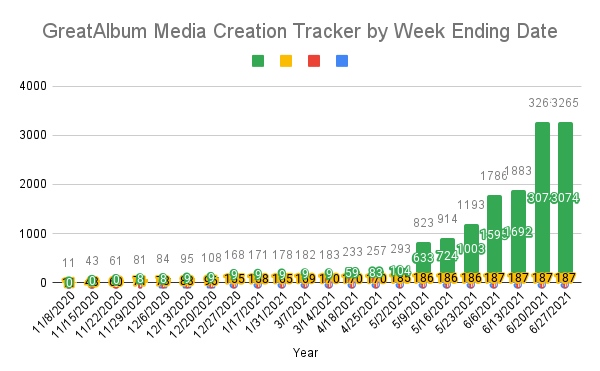 KEY FEEDBACK FROM PIONEER MEMBERS:
KPIs look good - great progress!
I think your landing page could be clearer. The new design is much better, but https://marketingexamples.com/conversion/landing-page-guide has some great advice. My main question is what is the value I get from using your tool? I think your point about sharing with people is really important, probably worth putting in the headline?
I think your pitchdeck is solid, answers my qs :)
The new site looks dope! With our media spread across devices and formats and apps, this is a godsend! And the fact that you can create events based on the images handles the time-consuming of categorisation.
Create a video demo to showcase how easy it is to just link your accounts and bam! It's ready. The aggregation based on "families" or "common networks" is beautiful. Do emphasise on these pointers more on site!
I went to your project website first and was a little reluctant. Then I went to your other website and was blown away. Night and day difference between the presentation. Clean, sensible, and attractive. I could really see using your product. You've got my vote
Related Issues
"No issues related to this Article"
Related Discussions
"No discussions related to this Article"