2021-07-19 GreatAlbum Update for Pioneer Incubator
Summary
The team has been really focused on four main priorities:
Getting media working with the OpenSocial distribution of Drupal that we're building on
Implementing the new Figma designs for the app
Getting media cluster recognition engine working, as described in this blog post
Deciding whether to stay on Pantheon, or move to another host, to optimize our DevOps workflows and rationalize our startup costs
These are meaty items that have taken a lot of time. As a result, we still have about 45% of our sprint yet to complete (based on story points), and it looks like we've haven't made any progress on that this week. Hopefully we'll reach a couple of breakthoughs this month and be able to wrap up our current sprint, so we can re-launch our private beta. 
Submission
KPI: results
MPV2 launched:  56% of 100%
Google photos imported via API: 4009 of 4000
Users+waiting list:  1460 of 2000
What are you building, in a sentence?
GreatAlbum helps you consolidate & organize your photos/videos across services/devices to share and relive experiences with family & friends
Here's what you planned to do this week:
⏭️Beta6 sprint 80% done
🎨GreatAlbum app site design 100%
🎨GreatAlbum app site design implementation 25%
📸Media recognition engine 70% done
📽️Demo video v5
📰1 Blog post
What did you accomplish this week? Did you do everything you planned?
⏭️Beta6 sprint 56% done
🎨GreatAlbum app site design 10% implemented
📸Media recognition engine prototype completed, confirmed design
📰Blog: How to organize/share Google Photos https://bit.ly/3hX13yR
📊Journal & KPIs https://bit.ly/36IPRAx
What do you want to have done by the end of next week?
⏭️Beta6 sprint 80% done
🎨GreatAlbum app site design 20% implemented
📸Confirm path to resolve media configuration challenges
📸Media recognition engine 50% done
💻Determine hosting path forward
📽️Demo video v5
📰Blog post
What would you like feedback on from the community?
Project website
Which of these best describes the stage of your project?
Privately testing with users
KPI Dashboards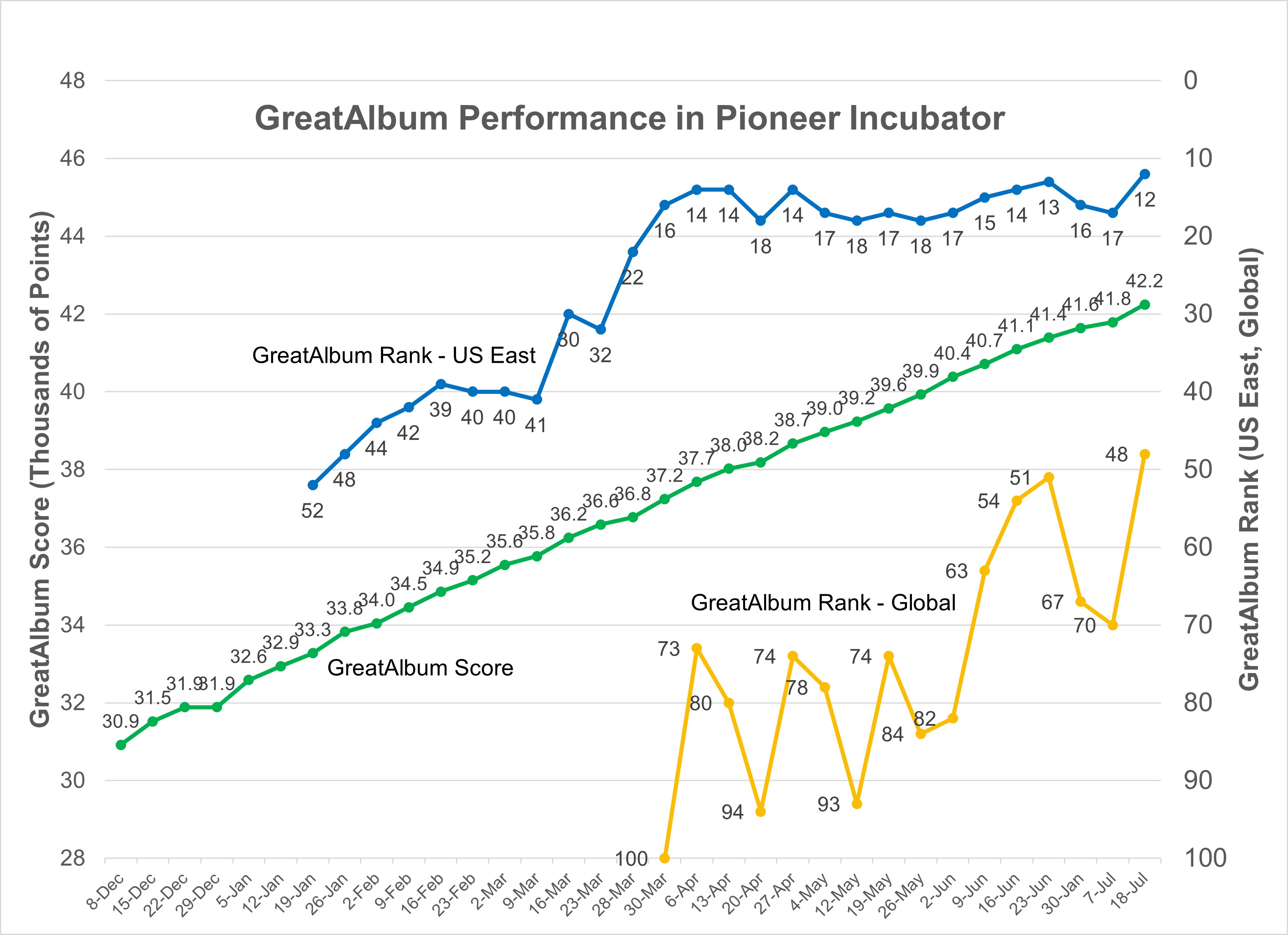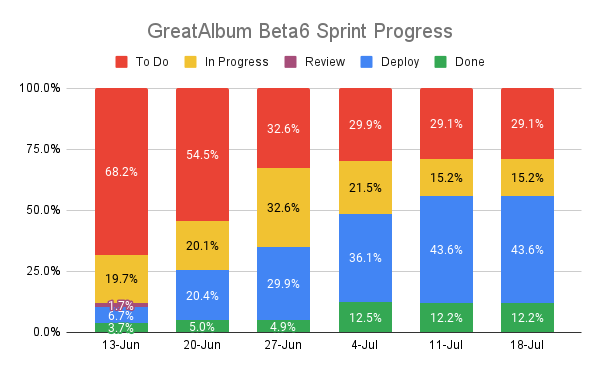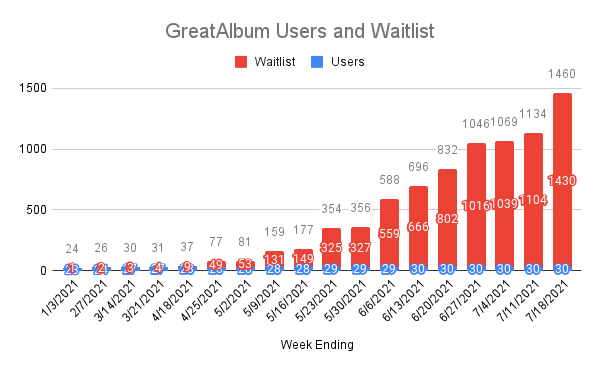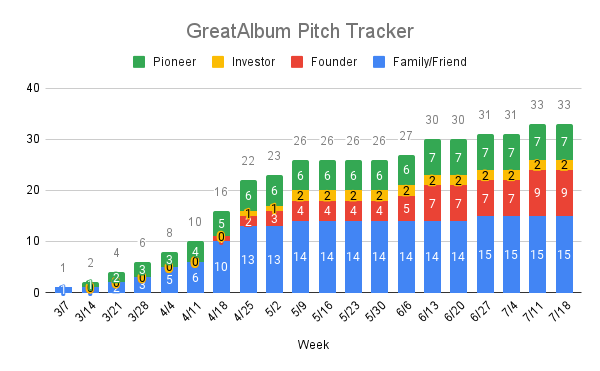 KEY FEEDBACK FROM PIONEER MEMBERS:
One of the best updates I have seen today. As I suggested there is a lot of scope in UX/UI improvement that includes color, font, components, layout, etc. I will suggest creating a Design System & Brand Guidelines for GreatAlbum to bring consistency and usability throughout that includes your pitch deck too.
Looking forward to using it, All The Best!!
You need to give a clear onboarding experience to users. Looking at your user experience now is confusing. Is it just a place to share albums with other people? Am I supposed to just upload my own photos? It's not clear.
I love how you taxify sprints.
My feedback on the UI, is that there's a bit too much of it.
From my experience in startups, lot of features upfront might indicate that you've still not found your key differentiator compared to competitors?
Your platform needs to speak that at a glance.
This is a great idea, keep refining. Good luck!
Related Issues
"No issues related to this Article"
Related Discussions
"No discussions related to this Article"