2021-12-27 GreatAlbum Update for Pioneer Incubator
Summary

We've finally finished our long, sordid journey of rebuilding GreatAlbum and launching MVP2. Read more in this blog post. We've shifted the platform from Pantheon to AWS, rebuilt on top of Open Social, implementing the ability to import Google Photos and to organize clusters of photos into events with the click of a button. While we still have tons of bugs and feature gaps, we're excited to restart our Private Beta and reengage with our most trusted users while we work feverishly to fix bugs and help our customers realize our dream!
If you'd like to see demo videos from our MPV1 app, watch https://bit.ly/3uWvrhd and https://bit.ly/3fUkN6c. New demo videos will be coming soon. 
Submission
New KPI: Goals & results by Dec-31st
With the launch of MVP2, we've updated our KPIs to new metrics.
Weekly active users: 20 of 20
Number of media items: 5500 of 10,000
Number of content items: 540 of 500
What are you building in a sentence?
GreatAlbum helps you consolidate & organize your photos/videos across services/devices to share and relive experiences with family & friends
Here's what you planned to do this week:
🧐Fixing the Google and Facebook login
⏭️Onboard 5 new beta users
🎨 Google Photo Importer design implementation
📸Import 10-20 albums and 2000 photos
🎅Christmas celebration with family and friends
📰 Blog post
What did you accomplish this week? Did you do everything you planned?
📊Updated KPIs & charts; read article at https://bit.ly/3evAgbq
🧐Fixed Google login
⏭️Onboarded 2 new beta users
🎨 Google Photo Importer 50% implemented
🎅Celebrated Christmas + birthday party with family and friends
📰 Class Reunion blog post https://bit.ly/3erKObA
What do you want to have done by the end of next week?
🧐Troubleshoot and bug fixing
🧾Fix prepopulating Album in new content
⏭️Onboard 5 new beta user
🎥2 User interviews
🎨 Google Photo Importer design implemented 100%
📸Import 5 albums and 500 photos
⏭️Plan Beta2.1 sprint
📰 Blog post
What would you like feedback on from the community?
When you celebrate a loved one's major milestone, would you value a product that helped gather stories and media into a LIVE memory book?
Project website
Which of these best describes the stage of your project?
Privately testing with users
KPI CHARTS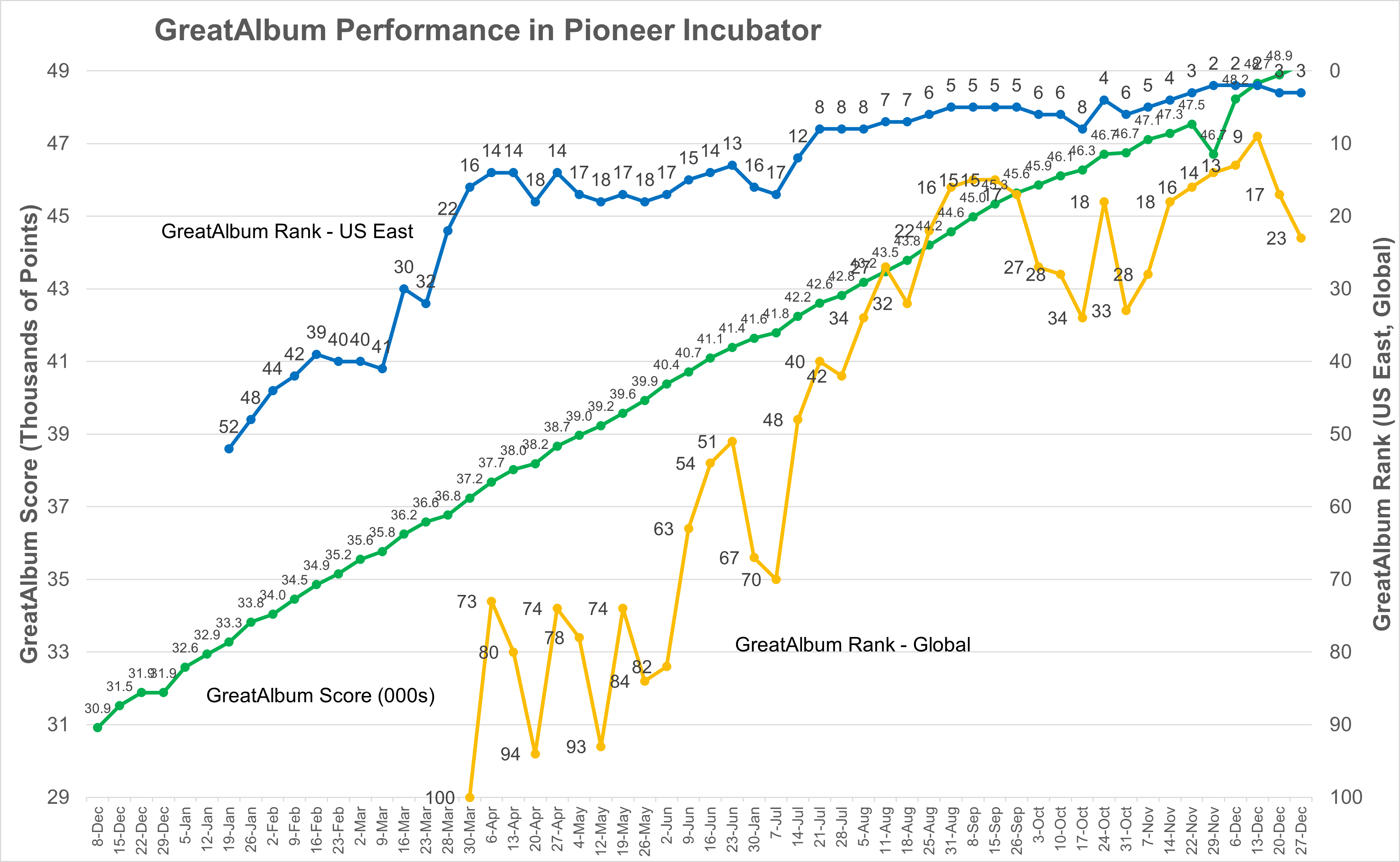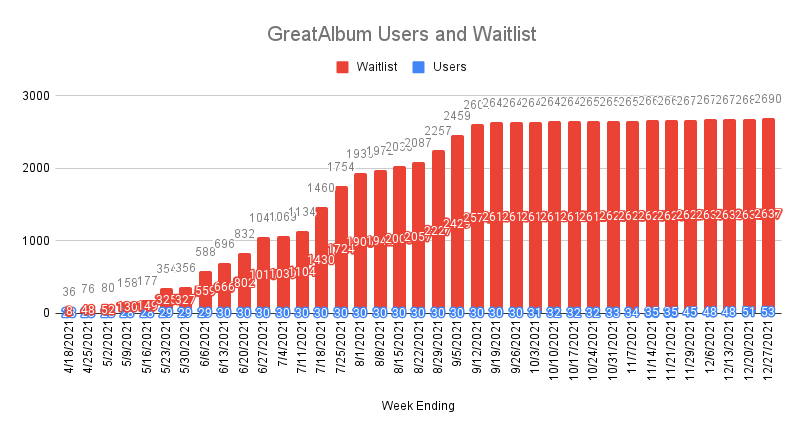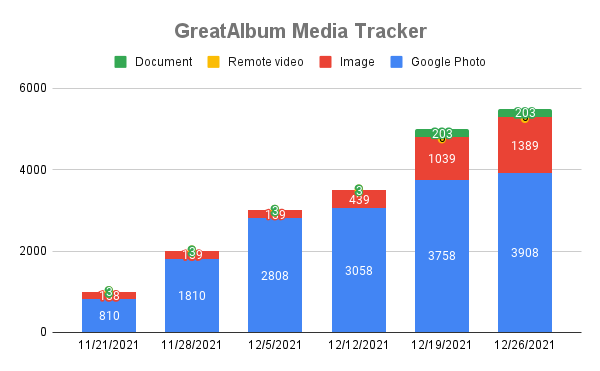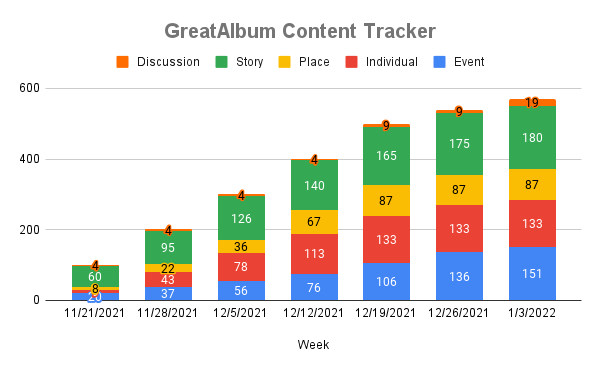 Related Issues
"No issues related to this Article"
Related Discussions
"No discussions related to this Article"