2022-08-29 GreatAlbum Update for Pioneer Incubator
KPIs: Goals & results by August 31st
Weekly active users: 13 of 50
Number of media items: 32,839 of 50,000
Number of content items: 1,773 of 1,000
What are you building in a sentence?
GreatAlbum helps you share life as it happens and brings memories to back life
Here's what you planned to do this week:
🎨Complete figma mobile designs
▶️Finish Sprint 7
▶️Finish Sprint 8
▶️Finish 64 bugs fixes/enhancements! 
👩Onboard more customers
📸Import more Google Photos
What did you accomplish this week? Did you do everything you planned?
📊Updated KPI charts/article - https://bit.ly/3Trj2z5
🏃‍♀️Closed 40 of 64 fixes/enhancements, 24 to review/close
🏃‍♀️Sprint 7 almost done; Sprint 8 underway
👩Verbal agreement for new business customer! 
🗻Hiked 30 miles in Glacier Natl Park; 🚗drove 3000 miles (MT->VA->MA) 
What do you want to have done by the end of next week?

🎨Complete figma mobile designs
🏃‍♀️Close last 24 issues (Sprints 2-6)
🏃‍♀️Deploy Sprint 7
🏃‍♀️Finish/Test Sprint 8
⚽Begin onboarding youth soccer team
📸Import more Google Photos
🐳Change Docker deployment approach 
What would you like feedback on from the community?
Do you have experience granting equity shares to a contractor as partial compensation for services? Thoughts on https://bit.ly/3P8DuSi?
Does the blog/video for Cheer Your Kid's Team use case make sense? Does it explain how GreatAlbum is unique? 
Project website
Which of these best describes the stage of your project?
Privately testing with users
KPI CHARTS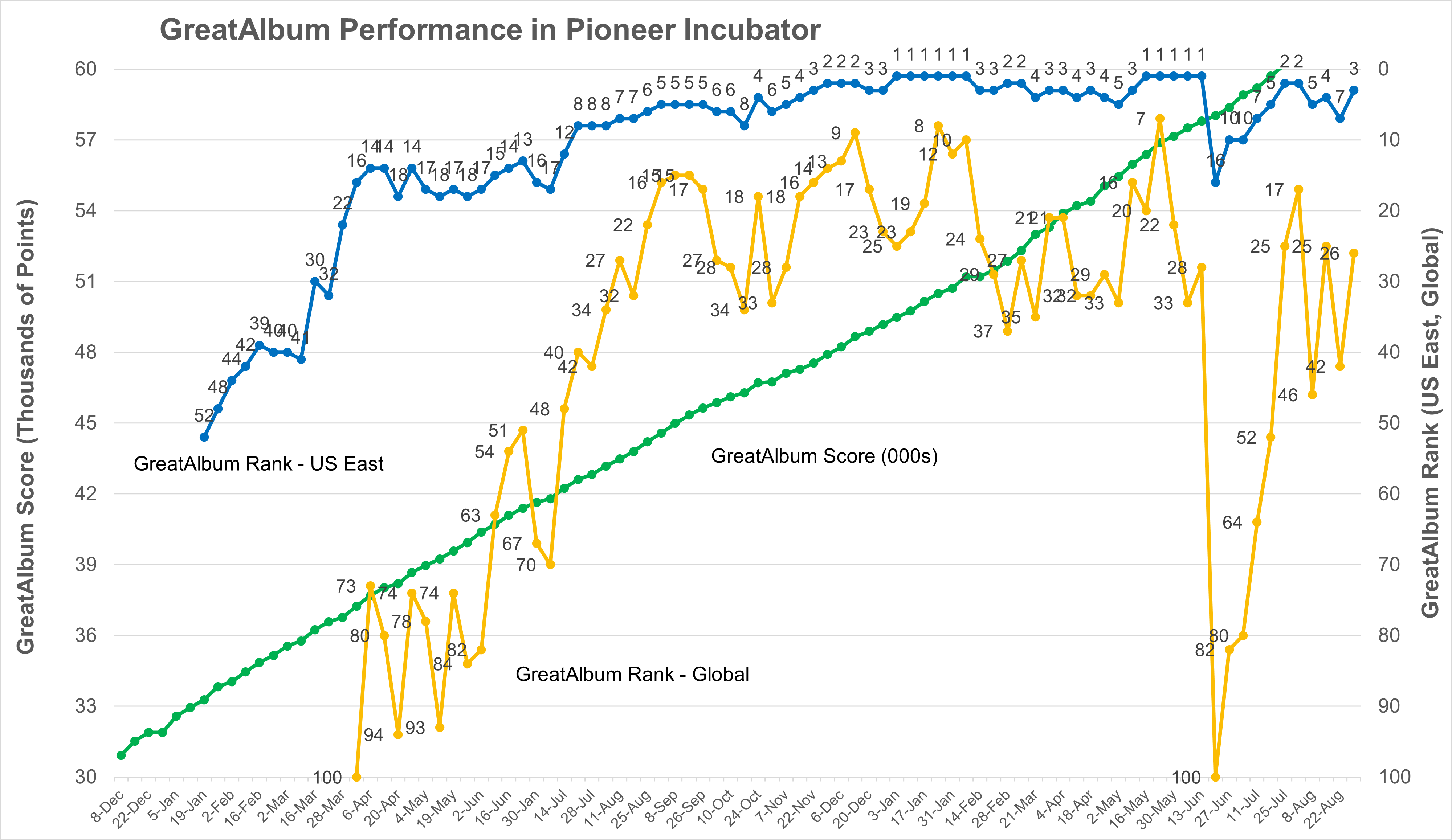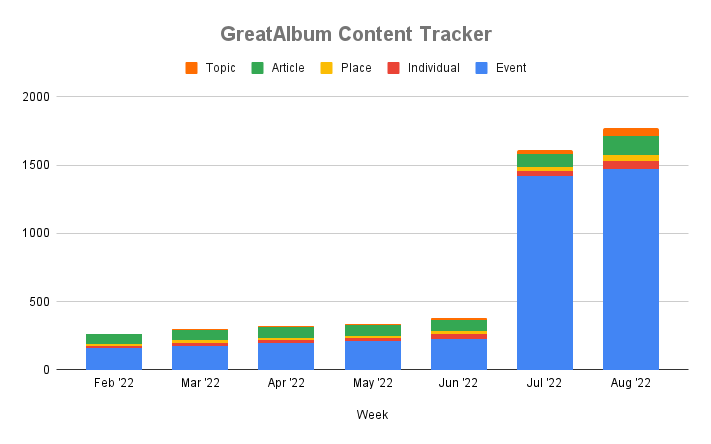 Related Issues
"No issues related to this Article"
Related Discussions
"No discussions related to this Article"