You can find Content Most Likes in Global Navigation Menu Trending drop down.
Once in Content Most Likes you can see the contents that are most liked and it can be filtered by Album name, Title, Author and Content Type.
Content Most Likes can be Viewed as All Time and My Likes
All Time - Content Liked at All Times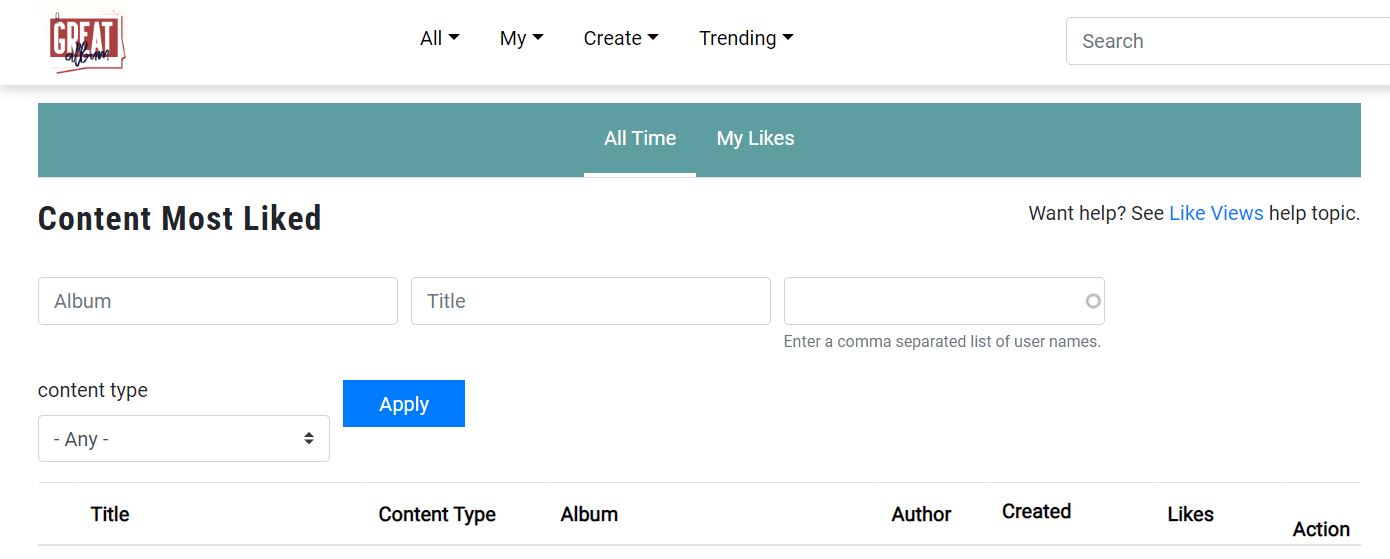 My Likes - Content liked by Me.

Related Issues
"No issues related to this Article"
Related Discussions
"No discussions related to this Article"