The User Profile can provide details about your activity or users that are associated to your Albums.
View Tab
This tab will show the "Cover Photo" and "Profile Photo" at the top, followed by basic details about the user/profile.  The basic details includes the Last Name, First Name, UserID, date joined GreatAlbum and time zone details.  You will notice to the number "279" to the far right. This is the total number of GA points this profile has earned. To learn more about Activities read the My Activities Article.
The bottom section of this page includes details about all the Albums, Stories, Events, Media, Individuals, Places and Discussions this user/profile created.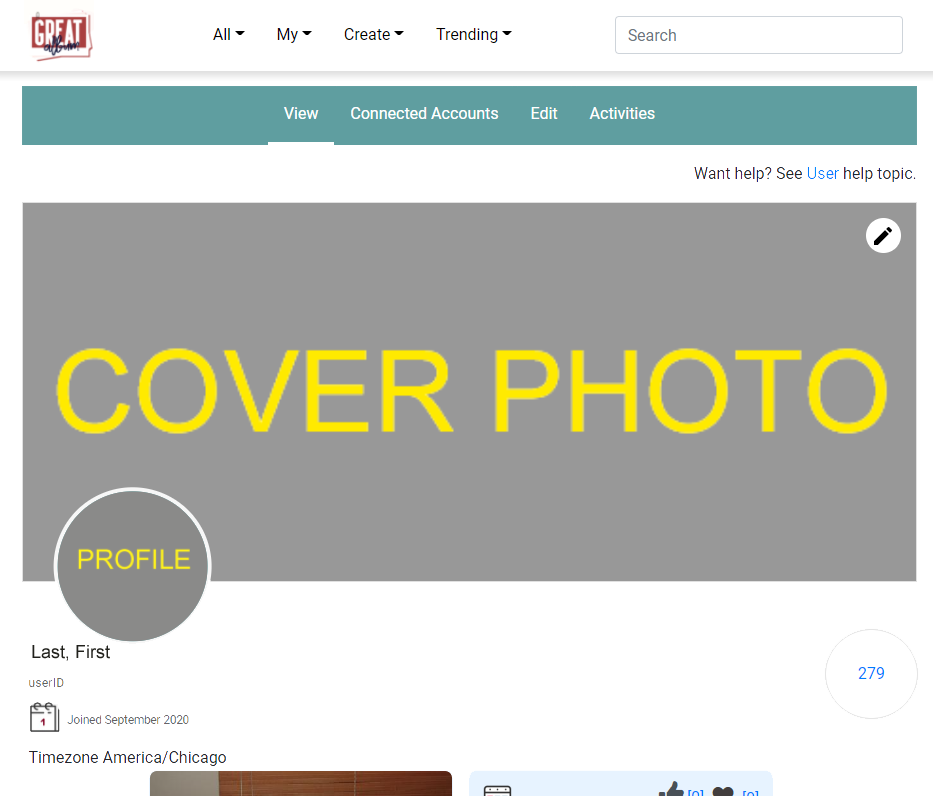 Connected Accounts Tab
The tab includes all external logins that can be associated to this profile. This includes Facebook, Google and AppleID (soon).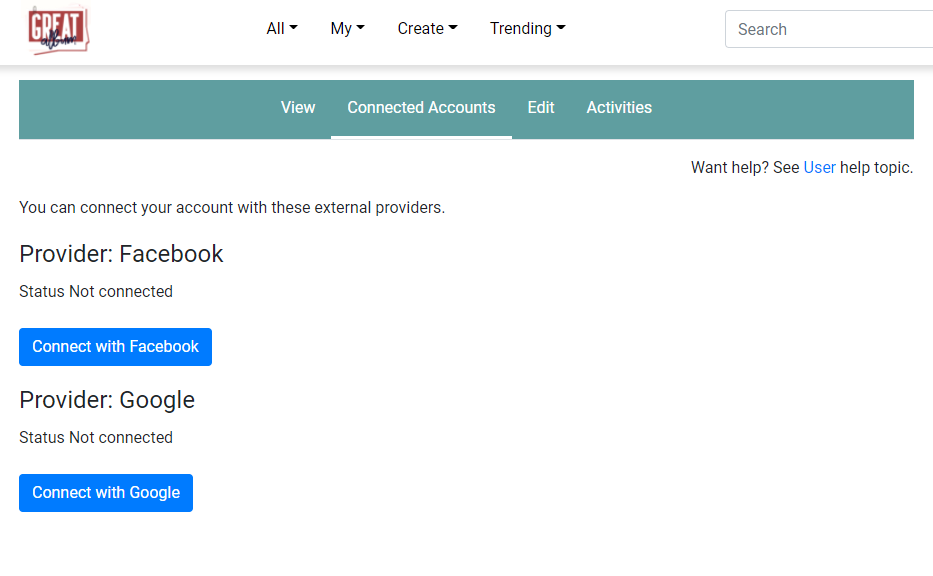 Edit Tab
This tab provides the ability to change your name, userid, email, password, cover photo, profile photo, time zone and other details.
Activities Tab
This tab lists all the Activities that have been executed by this user. This includes registering with GreatAlbum; creating and updating Albums, Stories, Events, Places, Media and Individuals; starting a Discussion; commenting on a Discussion; favorite any of these; like any of these; and may other activities.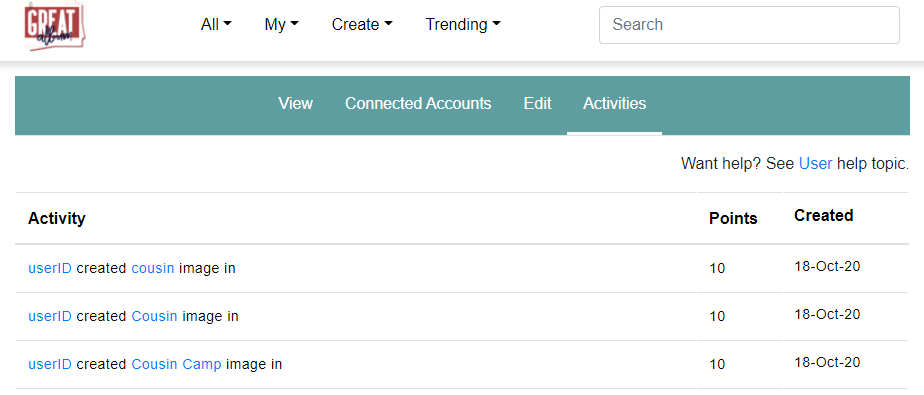 Related Issues
"No issues related to this Article"
Related Discussions
"No discussions related to this Article"