View list of GreatAlbum Members
In the Global Navigation Menu, click on Trending drop-down menu and select Members most points to see the members across the GreatAlbum, where each members are reward with a reward points for joining GreatAlbum, creating n album, creating contents, like or favorite any content.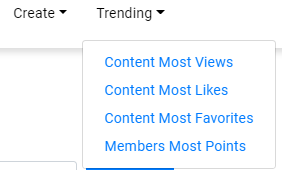 Members of Album
While you are viewing an Album you can click on Members tab to see a list of  Album Members who are part of that particular Album. You will be able to see User name linked to there profile, Roles, Updated, Joined and operations which consisted of View members, Edit members or Remove member.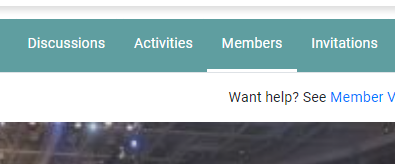 Related Issues
"No issues related to this Article"
Related Discussions
"No discussions related to this Article"